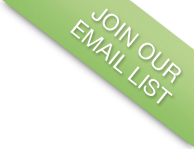 Request a quote - we will respond within 24 hours
Mensh Insurance Company has served over 1,000 clients in 30 states. We don't have pushy sales people and we won't try to over insure you. What we can offer you is 40+ years of combined sales experience and Insurance professionals who know their business.
Mensh Insurance + InsureSTAT
Due to the continued focus on disability income protection for resident and fellow physicians, and physicians in advanced stages of their careers, Mensh Insurance has partnered with www.InsureSTAT.com to form the nation's leading online resource for all disability related products. Examples include:
Individual disability insurance from carriers such as Ohio National, The Standard, Principal, Guardian/Berkshire, Ameritas
Group LTD products from all major carriers for practices and hospitals
Business Overhead Expense, Buy Sell, Loan Protection
Student Loan Protection and Lifestyle Valueguard to pay lump sums in the event of disability
Accidental Death and Dismemberment to include Needle Stick and Abuse
Other major occupational areas of focus for www.InsureSTAT.com are:
Physician Assistants, Nurse Practitioners, Nurse Anesthetists
Emergency Medical Technicians
Paramedics
www.InsureSTAT.com has several primary components…a retail model to provide searches with immediate access to rates, products, and educational resources anywhere in the United States. Second, the ability to provide website customization for hospitals, GME programs, health care systems to enhance voluntary or employer funded disability insurance programs. Key to the development of new business is the coordinated partnership with local and regional insurance and financial planning organization who may have existing relationships with medical facilities or programs but needs specialization and access to unique product offerings in the disability insurance world.